Get surrounded with top girls in your area!
By clicking the submit button above you expressly consent to our
Privacy policy
including processing of personal data and use of profiling to find you matches and you agree to our
Terms of use
, and to receive newsletters, account updates, offers sent by
SeniorsToDate
Log In
Use These Tips to Start Dating Older Women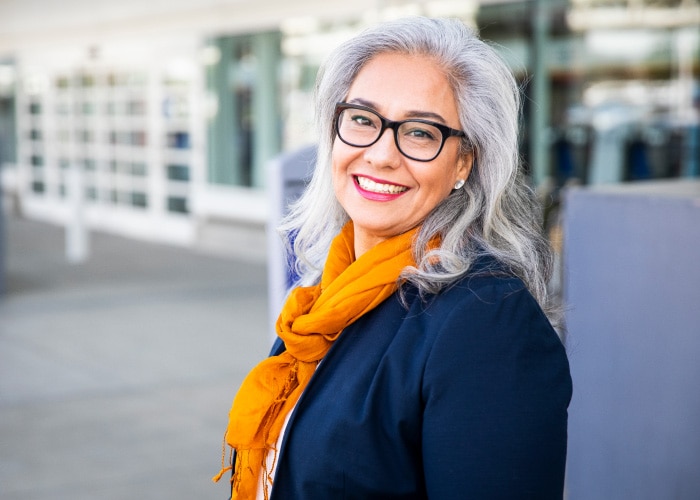 Does the idea of dating an old woman intrigue you? Maybe you have met an older lady who really intrigues you, but the mere thought of approaching her sounds impossible. There is no reason why it should be that way! Anyone should have the ability to date whom they want within reason, and the maturity of a certain wonderful woman should not stop you from the prospects of an amazing relationship. So what! You are a bit younger, and she has experienced life. You both have so much to learn from each other, and there is so much fun to have based on the difference in age. Older women appreciate a younger single's attention, and the experience and sophisticated nature of an older woman is something to marvel at. In that, this leading dating site is the place to be if you want to find out how to date an older woman and all the amazing reasons why you should consider dipping your foot in the pool of older singles.
Why Decide to Date an Older Woman in the First Place?
Do you sometimes wonder why it is that some younger single gravitate toward older women? You may even be wondering what it is exactly that you see in this population of mature singles. There is a multitude of reasons why it is great to date older women. The most common reason is that you just have a preference. This is what you look for when dating, and it is almost second nature to want to date women who are a little older. Some younger singles want the amazing perks that come with it. Dating older women means that there is someone in the relationship who can bring something new and exciting and someone else who can bring experience and knowledge in every facet. For some, age is not a limit factor and is just like any other part of the individual that does not dictate the direction of your relationship. Here we allow singles to embrace their differences, knowing that a great connection moves beyond age but into the heart. You could find your Mrs. Right in no time at all, and your appreciation for older women can be fostered right here!
Should I Even Start Dating an Older Woman?
If you are considering dating an older woman, you may be questioning whether you should. Realistically, you should be asking yourself why you should not. Is there any particular reason why it is not a good idea to expand your horizons and enjoy the company of a diverse range of women? If you find yourself struggling to answer this, it is probably because you still feel inclined to date older women, and you cannot find any reason not to. It is important to know that you are comfortable and that it is not the territory that intimidates you. More often than none younger singles find themselves revealing in the older dating world. This is especially the case online with one of the best dating sites you could sign-up to. Get to know a wide range of personalities and interesting older women who are just as keen to get to know you. Assess what it is that you want, and you can match this with profiles. The best way to find someone who has the same goals and aspirations as you is by searching personals and chatting with ladies online!
How to Date a Woman Who Is Older than You?
Dating an older woman is wonderful, but knowing how to date her is even better. It means that your experiences are fine-tuned to both of you, and you do not have to stress about what you are doing. The first thing to know is that no matter what age is important to an extent. It does not have to define your amazing relationship, but it is important to keep in mind. It can really boost your closeness and understanding of each other. As an older woman, your presence may be a confidence boost. So words of affirmation that make her feel valued and important will remind her that despite the age difference, you care. As well as this, always take into consideration that with the age difference, there may be literal differences in how you live your lives, and the important thing is coming together to have an understanding of these differences but also to not let them rule you. With age comes respect, but this does not negate the fact that you both ought to respect each other equally. With this incredible dating site, you will get the opportunity to set the pace with your love interest and lay some great foundations for the rest of your relationship.
So if you have not already discovered all the ways in which you can date an older woman in the right way, just remember that it is about being yourself. Catch her eye and make her understand that you are worth her while. Set your intentions and remain consistent. Older women typically value guys who are consistent and can be trusted. Any sign that you may not be genuine or are inconsistent can send her running. As well as this, know what it is that you want and communicate this. The times for irregularities in communication and confusion for her have passed, so she may not understand you when you are not clear about your intentions and aspirations. You are obviously younger, but that is not a difference that dictates or defines the direction of your relationship. It should bring you closer together, so you use it as a tool for progress with your older love interest.