Get surrounded with top girls in your area!
By clicking the submit button above you expressly consent to our
Privacy policy
including processing of personal data and use of profiling to find you matches and you agree to our
Terms of use
, and to receive newsletters, account updates, offers sent by
SeniorsToDate
Log In
What Should an Older Woman Do on a First Date? Have Fun!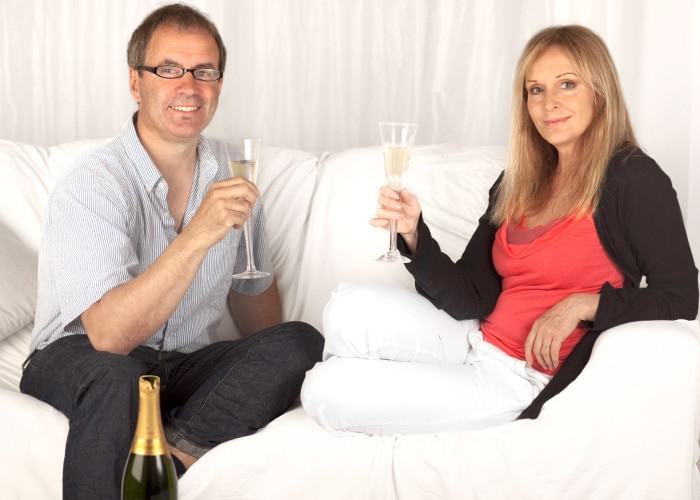 As a single older woman who is new to the dating game, it's easy to feel overwhelmed with where to begin. If you've been widowed or divorced, it's likely been a long time since you searched for love and romance. The rules may have changed, but the basic values are still the same. Honesty, kindness, fun, and friendship all have major roles to play in finding a new relationship. The dating advisors at Seniorstodate.com have put together this blog as a quick guide for a woman of 40 how to date. We hope it helps you to enjoy your dating adventure.
Great Places to Meet Singles over 40
Online dating sites such as Seniorstodate.com are a great place to start. We know what you're thinking! 'Well they would say that wouldn't they?!' But it's the truth and here's why:
You already know that the people on the site are there because they are single and looking for people to make a connection with. There's no awkward hinting about a sexy gentlemen's marital status in here!
We encourage honesty and openness. It's important to us that our members enjoy their time dating with us and that can only happen if everyone knows where they stand. Check out personal profile pages for details of the kind of union the lady you've been chatting to is after (long-term or casual.) And we will never match you with anyone other than a like-minded soul.
Our membership is diverse, interesting, and friendly. You won't find a bigger range of people anywhere other than on a dating website or app.
Pubs, bars, and coffee shops are all still fantastic places to meet new people. Anywhere there is the opportunity to strike up a conversation with someone you like the look of is worth a visit. Take a friend along if you feel nervous or shy. They will offer support and a kick up the bum if you're a coward! Join a club or start a new hobby. If you're enjoying doing something you love and making lasting connections with similar people, you'll find friendship at the very least, and hopefully, love!
Dating Again in Your 40's – What to Expect
What to expect dating again after the end of a marriage – all depends on the gentlemen or ladies you meet. Some mature people are still 'old fashioned' and follow the guidelines they had in their youth. Others will be much bolder, more sexual, and free-thinking than you're used to. Don't be surprised if flirtatious messages arrive in your inbox quite quickly! Seniorstodate.com is a safe, secure, and discreet place to explore your sexuality. Being over 40, 50, 60, or 70 means nothing if lust and love take your breath away. Enjoy it!
The Fabulous Characteristics of the Older Woman
The glamorous older woman is a fantasy for many younger men. It's easier to see why now than ever before. Social media has created a generation of image-obsessed, stressed out, and anxious young men and women. Mental health issues are on the rise, and a strong sense of belonging and identity can be rare. Mature women in possession of a confident, no-nonsense, and wise attitude are ultra-sexy! A happy lady who knows who she is has experienced defeat, survival, and is more badass because of it is irresistible. Never be afraid of being bold, courageous, and sassy. You never know which beautiful young men (and women!) are watching in awe and admiration.
How to Impress an Older Woman
Be honest – this is the absolute key to everything! She is a clever grown-up lady and will know almost as soon as the words are out of your mouth that you're not telling the truth.Treat her with respect – an older lady has seen a lot of the world and won't suffer fools. Take her to nice places to eat, don't snog her in the car park unless you're sure she wants you to and be a good guy!
Make her laugh – a partner who makes you smile and laugh is a treasure to be cherished. Life is tough, so a sense of humor is vital! Don't think you have to be a stand-up comedian the entire night, but if you know a funny joke, are famed for your clever wisecracks and can send yourself up hilariously then the first date is the time to show that off.
Don't waste her time – after a failed marriage or the end of a long-term relationship, a sensible woman will mourn, rant, and cry until she feels healed. Dating again means she's ready for the new and the exciting! If you've not moved on from your ex and are unsure about where your life is heading, dating a lady who is both of those things is totally unfair. Let her go and find a man who is ready to receive all that she has to offer.
What to Do on Your First Date
A classic movie and dinner date night is always a great idea. There's a good reason for this. If it's your very first date and you're feeling nervous about what you might talk about, then seeing a film before you eat is perfect; talk about what you just watched, your favorite movies, and what you're looking forward to being released. Talking about your hopes and dreams, memorable moments, funny stories, and future travel plans is a wonderful way to spend a date. Make sure you listen as much as you chat, though. The beginning of most blissful relationships is fondly remembered as 'The day/night/afternoon we never stopped talking.' Make plans for the next time. If you genuinely adored your time with this amazing person, then don't let them slip through your fingers. When someone is online dating, you aren't exclusive until you declare it! Don't mess up and lose the woman of your dreams by 'playing it cool' and not texting for days. So, do you think you're ready for the next step? Is the thought of dating again giving you butterflies in your tummy!? Fantastic! We're so happy for you. Sign up to Seniorstodate.com today to start enjoying all the brilliant services and benefits we have to offer our members.