Get surrounded with top girls in your area!
By clicking the submit button above you expressly consent to our
Privacy policy
including processing of personal data and use of profiling to find you matches and you agree to our
Terms of use
, and to receive newsletters, account updates, offers sent by
SeniorsToDate
Log In
Our Guide to the Key Signs of Homosexuality in Females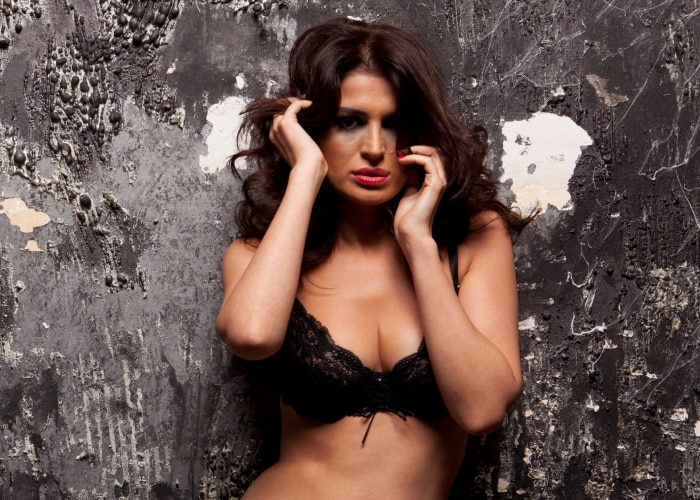 Most of the mature women on our online dating site Seniorstodate.com are starting to date again after being widowed or going through a divorce. There is usually a very good reason for the end of a marriage. No-one from the team or our membership will pry unless you want to share it with us. One of the stories we do hear is from newly single ladies who have always suspected that they might be a lesbian. They were discouraged from exploring the truth of their sexuality in their younger years due to social disapproval. If this sounds familiar and you feel that it's time to live the life you were always meant to, then we hope you enjoy this helpful blog.
The Signs of Lesbianism – Teenage Years Might Be an Indicator
The basic, simple sign that you are a gay woman is that you have both sexual and romantic feelings towards women. These emotions will have been there from puberty, and you may not have understood them or been frightened of them. It's only really been in the last 15-20 years that gay women have had a strong voice or representation in the world. That lack will have led many teenagers to ignore or avoid their natural inclinations. One of the big signs that you are a lesbian is that you won't have ever 'fancied' any of the men you've met, including your husband. It's likely that you wed or committed to the significant male in your life because you had strong feelings of friendship, trust, and warmth towards him when you met. Hopefully, you have had a contented life building a career and/or raising a family. But did you always feel that something was 'missing' from your relationship? Have you always been more likely to lust after a woman's soft lips rather than a man's strong arms? It's highly likely that you are indeed gay.
How Do I Know if I'm Gay or Bi-Sexual?
A gay woman will have feelings of sexual attraction and romance towards other women. She will love the men in her life but only as a friend or family member. A bi-sexual woman will find both men and women sexually and romantically appealing. Her choice of who to begin a long-term, serious relationship with will depend on who she is in love with at the time she is ready to commit.
How Do I Make Myself Attractive to Gay Women?
As an older woman who is exploring sex and love with other women for the first time will have lots of worries and questions. The advice from the relationship advisors at Seniorstodate.com is not to overthink it. Dating a woman has the same rules as dating a man would. Be kind, funny, thoughtful, loving, flirty and interesting, that's when you are your most attractive. A fabulous and enticing personal dating profile is the best way to start making friends with other gay women and flirting with stunning ladies who make your heartbeat faster. Pick your favorite photograph of yourself. Make sure it's recent, unfiltered, and smiley. Tell the prospective girlfriends who are reading what you adore doing with your weekends, if you have a family they can love too and all about the achievements you're most proud of. Gay women don't have a special, secret code. When it comes to looks, each lady has her own tastes, preferences, and quirks. Just as a man might prefer a girl with blonde hair and a big bottom, so might a lady. In the end, though, when a gay woman falls in love, it will be with that one special person who she shares deep connections with.
Your First Sensual Experience as a Gay Woman – Advice and Tips
Seniorstodate.com is super proud of the success rate that we deliver for our fantastic members. The clever technical wizardry and match-making genius that the team offers will find you a list of perfect matches within weeks of you joining us. Location, age-range, interests, life goals, and relationship hopes are all considered so very soon you will be in a position to enjoy your first ever exciting, pulse racing, blissful date with a woman. We know you're nervous. So here are our tips on how to leave you and your new girlfriend in a bubble of joy at the end of your date. Pick somewhere gorgeous, quiet, and far away from where you might meet people you know. We're not suggesting you hide. Never!! It's just a lovely idea to be able to focus solely on each other without distractions. Be brave! Get talking to the like-minded ladies in the Seniorstodate.com chat rooms and ask for advice. The gay women who have been out for many years will be thrilled to offer their words of wisdom. Don't be tempted to look at lesbian porn for 'ideas,' watching them is fine for titillation, but the porn industry isn't always the best reflection of what actually happens in the bedroom. Don't get drunk, thinking that it will give you confidence. A glass of wine will get rid of a few nerves but get silly and ruin what should be a very special moment. Enjoy the difference! Don't compare to how sex has been with a man. You're with a woman, and that's how it always should have been so expecting the feelings in your head, heart, and body to be powerful, joyous, and overwhelming. Seniorstodate.com is the ideal online dating site for women over 40 who are discovering their sexuality. The diversity and vibrancy of our supportive and friendly community of site users will make you feel welcome immediately. Sign up today, registration is quick and simple, so there's no excuse! We guarantee that you won't be disappointed with the services and benefits we offer our loyal members.