Get surrounded with top girls in your area!
By clicking the submit button above you expressly consent to our
Privacy policy
including processing of personal data and use of profiling to find you matches and you agree to our
Terms of use
, and to receive newsletters, account updates, offers sent by
SeniorsToDate
Log In
Be a Sexy Older Lesbian Seducing a Younger Woman with Us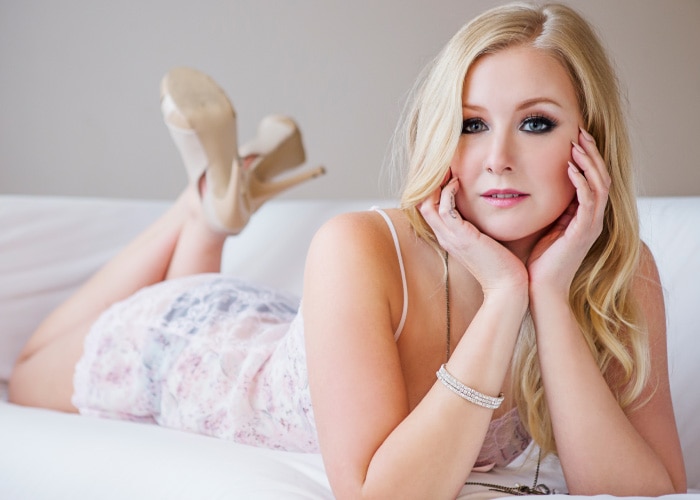 When you sign up to Seniorstodate.com, imagine yourself as a beautiful, powerful gay woman striding into a room and owning it. Older women can be awe-inspiring, and we want to help you be the awesome badass that you truly are. On our site, there are lots of younger women who have joined with the sole intention of meeting strong, sassy, and experienced mature ladies just like you. Sign up today to meet them.
How to Let a Younger Woman Know You're Interested
The answer to this is obvious and simple, but it can be tough to put into practice. Our advice on how to let that cute young woman you've been chatting to for days that you'd love to get to know her better? Tell her!! Come on now, don't be shy. If she didn't think a lot of you, she wouldn't be talking to you online for many hours! That said, taking a gentle approach isn't necessarily a bad idea. Try a little flirtation when you talk to her and see how she responds. Mention how much you'd love to go out for dinner for her and await a positive reaction. What's the worst that can happen? Being sweetly 'friend-zoned' early on simply means you remain mates, and you can happily continue your search for your perfect match.
All the Reasons Why Older Women are More Attractive
As a more mature woman, you have LOTS of attractive, sexy, and irresistible qualities. Many younger women would love to spend quality time with a person who has experience and confidence. Never be under the impression that you should be grateful that a young woman shows interest in you. You're incredible, ALWAYS remember that! Here's why:
Experience is sexy. Even in the modern world, where a gay woman is accepted for who she is, starting your first sexual relationship with another woman is nerve-wracking. The media bombards us with images and narratives about heterosexual sex, but that's no use for a lesbian with only her instincts to follow. A gorgeous woman who knows how to give and receive pleasure is extremely enticing.
A more mature lady is likely to feel more at peace with her body. This lack of shyness is glorious as it allows her to be truly free and enjoy sex without ruining the moment by worrying her ass is too big.
Finding a New Girlfriend When You're Shy
Are you an out and proud lesbian who suffers from shyness? Or are you a confident woman who finds herself crippled with anxiety over searching for her first gay relationship? That's no problem at Seniorstodate.com. Our dating advisors and a fantastic community of members are welcoming, supportive, and will soon have you feeling more confident. Let your online dating profile do the talking for you. Choose a cute, happy, and recent picture which reflects your personality. Add lots of detail about what you love to do, your passions, and the qualities you're most proud of. Think of it as your 'shop window' and the way you'll make romantic connections if you're too shy to send a cheeky private message to the young lady you fancy. Join in regularly with the conversations in our chat room. Relax and take your time getting to know the other users. Make people laugh and smile with funny stories. A good sense of humor is VERY sexy! You'll make lots of friends and be remembered as a fun person to be around. Soon, messages for dates will arrive in your inbox!
How to Enjoy the Perfect Hook-up Date
So, you've indulged in lots of flirtations and sexy conversation in the Seniorstodate.com chat rooms and via private message? You both know that your thoughts are locked upon sharing a mind-blowing sexual encounter? Amazing! A gorgeous hook-up date still needs to begin in a place that is both public and romantic. Pick a sophisticated cocktail bar or an intimate restaurant to meet in to make the evening special. Sensual tensions will build deliciously, knowing that you'll soon be enjoying each other's company. If this is simply a one-off seduction of a stunning lady, then booking a hotel room is a great idea. Connections to your home will bring 'real life' into the situation, and that's not why you're sipping champagne and whispering dirty thoughts into her ear. Follow your instincts, be wild, experimental, and indulge in all the incredible fantasies you had when you were a younger woman but felt less free than you do now. Communicate, laugh, and be kind to each other throughout your evening. Leave with nothing but beautiful memories of an incredible evening.
How to Stay Flirty with a Long-Term Girlfriend
If you're in a long-term relationship or marriage, it's easy to let the banality of everyday life get in the way of the epic sex life you used to have. Here's the advice that the team at Seniorstodate.com would give to keep your love alive. Make time for a regular date night that is exclusively for you and your lady. Try and avoid the cinema; the point of these evenings is to talk, strengthen your connections, and remember why you're such an amazing team. Continue to take care of your appearance. Obviously, a loving union is about so much more than looks. However, if she fell for a glamour puss and now lives with a slob, she may feel a little cheated. Introduce new and thrilling moves, toys, and fantasies into the bedroom to keep your love life fresh. It's a wonderful thing to feel a heart-flutter and a tingle still when your partner walks into the room. Strive to keep that alive! Seniorstodate.com is a safe, discreet, and fast-growing online dating site that welcomes a diverse membership. Head to our page now to discover the fantastic services and benefits we offer.