Get surrounded with top girls in your area!
By clicking the submit button above you expressly consent to our
Privacy policy
including processing of personal data and use of profiling to find you matches and you agree to our
Terms of use
, and to receive newsletters, account updates, offers sent by
SeniorsToDate
Log In
Discover How to Know if a Single Mom Wants You Sexually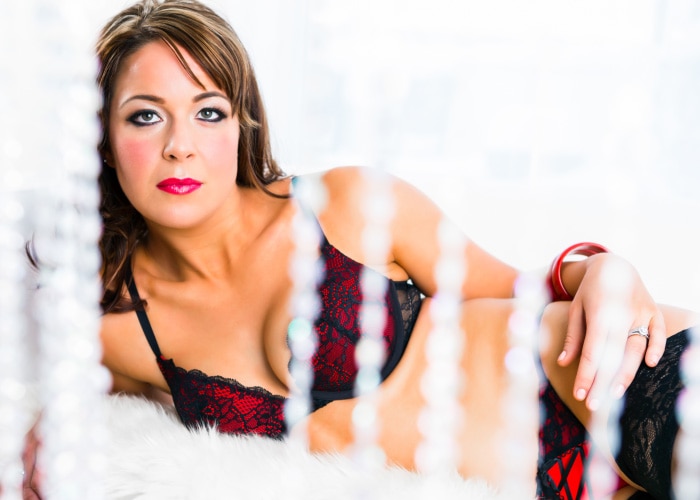 The team at Seniorstodate.com is experienced and expert dating advisors. We're proud of our knowledge and know that it's why our website is so popular and successful. Starting a serious relationship with a stunning and kind single mom is a wonderful thing, but it can be tricky! We've created a blog full of useful dating tips to help you negotiate your new romance.
Does She Like You?!
The answer to this is deceptively simple. Single women who are raising a young family don't have the time or energy to spend on guys they don't like. Messaging you, calling and arranging dates means she sees lots of potential in your relationship. Take it steady, though. Don't overwhelm her. Your lady is used to being independent, has lots of responsibility, and will be nervous about falling in love again. Remain honest, open, and understanding, and you will soon gain her respect and trust.
Listening, Communication and Patience
A single mom who has been let down by men will be a little wary of making herself vulnerable to you. Sex is an amazing way to strengthen your new bond, and getting to know each other in the bedroom will be exciting! The best way to know if your new lady is open to the idea of exploring each other's desire is to listen, pay attention, and talk. Chat together online first, go on some fun and friendly dates, and you'll soon get a vibe as to how she feels. Flirtation, being happy to kiss and cuddle and inviting you for dinner at her home when the children aren't there – all of these are great signs that she is feeling sexual towards you. Ask questions such as 'How would you feel about staying over at my house one evening?' or make suggestions like 'I love the countryside. How would you feel about a night away in a cute little place, I know?' Don't pressure, watch her face for clues, and LISTEN to how she responds.
Have Fun and Make Her Laugh
Seniorstodate.com is fantastic at making connections between like-minded people. If we have matched you, it's highly likely you already have common goals, share passions, and interests, and are looking for the same kind of union. When you plan your first date, make sure it is doing something you know she enjoys. On the day, focus on making her smile and laugh. Being alone, mom can be lonely and stressful, and a joyous break from the norm with you will be hugely appreciated. AND there is nothing on earth sexier than a man with an awesome sense of humor. A positive reaction to your jokes, wit, and funny stories is a VERY positive sign that she'll decide to welcome you into her bed.
How to Make Her Feel Sexy and Adored
Confidence is the key to feeling sexy, so make sure you pay your partner lots of sincere and loving compliments. Notice when she has had her hair done and admire the color of a new dress. Making love to a new guy is a massive step for any woman, but it is even more daunting for a girl who has had her heartbroken. A single mom will spend her life working, nurturing, cleaning, doing the school run, and being a constant provider, or love, entertainment, and food. Your job, as her new beau, is making her feel beautiful, fascinating, and wanted. Take her lead, but we guarantee that a lady who feels adored will have a sexy swing in her lips and a twinkle in her eye.
From Romantic Dates to Sexy Shenanigans
Respect her boundaries, have patience, and show lots of understanding. If you consistently practice these traits, hopefully, you'll both take the next step as a couple. The first time should be special, sweet, and blissful. Don't make a big 'thing' of it! A planned meal, drinks, home, and sex type of date will be awkward and nerve-wracking. Pick a romantic location for your evening, enjoy a few drinks for confidence and then invite her back to your home. One day sensual kissing will lead to more and a healthy, thrilling sexual relationship will be yours. A single mom still has children to think of, so don't suddenly expect her to stay over every night!
Managing a Break-up – Be Kind
Finding a person who you would consider marriage with is a difficult journey. Some ladies are sweet and pretty, but don't share your passion for sports and dogs. If you find yourself wanting to take a break from a single mom, you're dating, and then be honest but kind. Some men are cowards and find it easier to disappear, this nastiness is called ghosting, and it's totally unfair. She will always wonder what she did wrong and will find it hard to move on. A text message isn't ideal, but if you have known each other for a short time, it's acceptable. Give her a good reason that won't knock her confidence.
If you take our advice, you'll one day be enjoying a healthy, happy, and sexy long-term relationship. Single moms are independent, feisty, and are in no need of rescue. However, they are also sensitive, anxious, and stressed. A failed marriage, dedication to their children, and a determination to be self-sufficient means a single lady with kids isn't easy to get to know. But once they 'let you in' your care and attention will be rewarded with glorious time spent with a lady who can't wait to have fun, let loose and be free for a little while. Marriage and a ready-made family may soon be your new way of life. Sign up to Seniorstodate.com today to meet one of our amazing ladies.